Last month, I had the pleasure of conducting a series of in-person focus groups for the first time since February 2020. Like other researchers, we have been leaning on online qualitative methods exclusively during the pandemic. While online approaches have lots of advantages, I have to admit that I missed in-person qual. Sure, online groups and interviews are convenient, cost less, give us the potential to reach more people, and allow us to leverage lots of cool technologies, but I've personally always found them somewhat unsatisfying compared to being in the same place as participants and clients. Jumping back into in-person groups made it clear why that is: engagement.
I noticed that participants in these recent in-person groups were interacting with each other in ways that I've not seen in online sessions. They would build on each others' comments and ideas, share more readily without prompting and follow non-verbal cues to an extent I've not seen in online groups. Being physically present seemed to make them more engaged, and engaging. People laughed and shared anecdotes with one another, respectfully disagreed, and handed each other pencils. Overall, there was a level of energy that is just not as present in online sessions.
Some other things I noticed:
Show rates were extremely high, better than pre-pandemic. These groups were during the day, with lawyers (who often get called away last minute). This could be the result of us having built more flex into our schedules in the past couple of years. Some participants said a bonus was getting away from a home office for a few hours. Or maybe it's just novelty?


Respondents were fine to wear masks. We recruited with this caveat to ensure everyone would feel comfortable, but I was concerned that we'd have some who would balk at this. Everyone kept them on though (except to have the occasional sip of water). I also note how much non-verbal communication you can still perceive with people wearing masks.


Clients had a great time. They chatted in the back room, had great follow-up questions, and also seemed more engaged than they do when logging in to online qual. And we could connect with our clients after the groups, just like in the before times - at the facility, in airport lounges and restaurants.
Online qualitative research can be the right approach for a number of reasons, ranging from the nature, location, or breadth of the target audience, to the type of insights being sought or the budget for the study. We have learned much about when and how best to leverage this approach over the last 2 years, and have helped many organizations make informed decisions as a result.
That said, emotional connection with customers matters, and this element can be more challenging to assess in an online environment. And while I don't expect that we will ever do as much in-person qualitative as we did pre-2020, I'm looking forward to more in-person research for the type of engagement and insights you just don't get with virtual sessions.
To learn more about the pros and cons of different qualitative research methods, and which one is best for your organization's strategic project, contact us.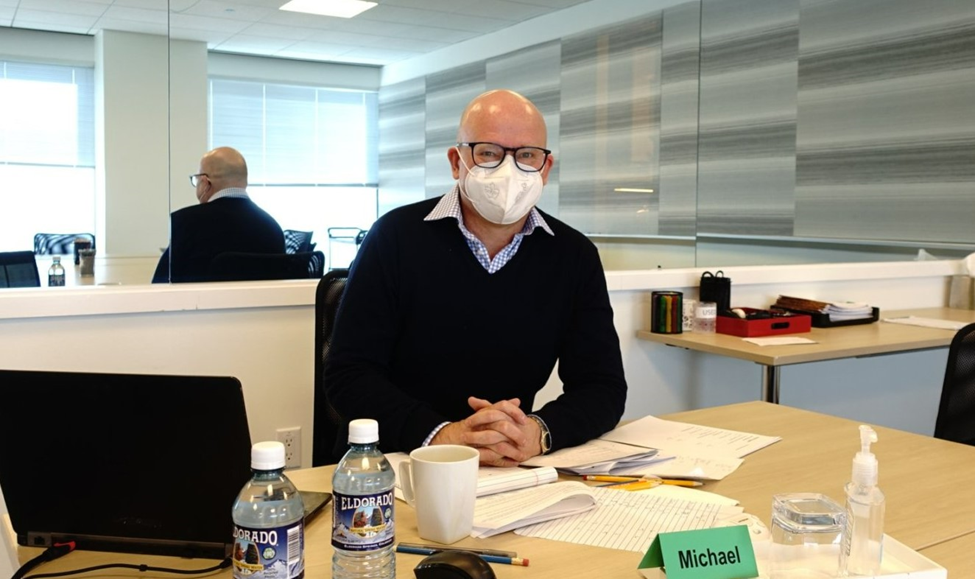 Thanks to our friends at Fieldwork Denver for hosting us!