As demand for data-driven insights and analytics continues to grow, we have expanded our team so that we can continue to provide top notch service to our clients. We're pleased to officially welcome Phase 5's newest team members, Seun Abolade and Zoe Stern.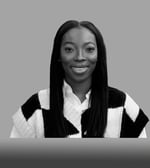 Most recently (in June 2022), Seun Abolade joined our Minnesota-based team as a Consultant. Seun graduated from the University of Minnesota with Bachelor's and Master's degrees in Marketing. Her experience includes work as a Marketing Consultant for The Carlson Brand Enterprise, a one-of-a-kind consultancy where leading MBA students work with senior management at top companies to solve marketing and business challenges. Seun (pronounced "Shay") is passionate about understanding consumer pain points and finding ways to resolve them. She believes that marketing is all about storytelling and creating life long relationships with consumers.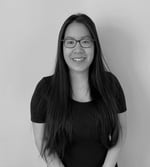 In April, we welcomed Zoe Stern as a Research Analyst on our Toronto-based team. Zoe earned a Bachelor of Science in Psychology from Concordia University and a Master of Science in Economic Psychology from Tilburg University in the Netherlands. She also holds a Graduate Certificate in Economic Analysis for Public Policy. Zoe enjoys utilizing research to problem solve and create evidence-based solutions for clients. She has comprehensive experience developing surveys and analyzing both quantitative and qualitative data through her internships at OnDeck Canada and Transform Interactive, and her Research Assistant positions at Concordia and Clinique Opus. Her research interests include health, the environment and socioeconomics.
Welcome to the team, Seun and Zoe!