As digital transformation continues, the presence and importance of digital channels continues to grow. In response, we have expanded our UX team so that we can keep providing top notch service to our clients. We're pleased to officially welcome Phase 5's newest team members, Asif Ayenum and Mat Miradolbaghi.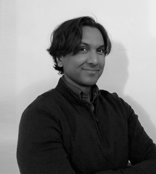 Asif Ayenum, Senior UX Analyst, holds master's & bachelor's degrees from the University of Toronto for Information Systems, Political Science, and Linguistics. Always looking to improve accessibility and reach audiences that may be marginalized, Asif seeks out frictionless solutions with high ease of learning that cater to diverse goals. His UX research has won awards for its contributions to both innovation and sustainability in improving patient care and their health outcomes during the early stages of the pandemic.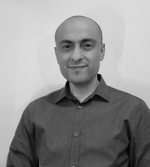 Matin Miradolbaghi, Senior Analyst holds a bachelor's degree in psychology from York University. He is an engaging and passionate researcher focused on creating meaningful experiences. Throughout his experience, he has developed strong enthusiasm for conducting research, a core skill that nourishes his inquisitiveness. His breadth of experience in various disciplines has fostered dynamism and diversity in his approach to research.
Both Asif and Mat have joined Phase 5's Experience Design (UX) practice led by Partner Arnie Guha, PhD. Learn more about our perspectives on the changing landscape of UX, digital transformation, and the future of UX and CX in our Take 5 with Phase 5 video series and our Insights blog.